Our vision is a community of young people free of mental health concerns and with the skills to overcome adversity.
At Step by Step Psychology, our mission is to:
empower families to achieve greater happiness and build resilience through education, guidance and support
provide strategies to improve emotional health and wellbeing.
support parents and families to enhance their children's mental health.
We achieve this through:
Individual counselling and skill development
Family counselling and support
Assessments to provide accurate diagnoses and subsequent treatment plans
Hayley Jennings, Principal Psychologist (maternity leave as of July 2017)
B.Sc., Post Grad Dip (Psych), Assoc. MAPS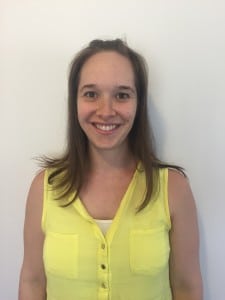 Hayley has been working with young people and their families for over 10 years and has been a registered psychologist since 2013. Hayley has a passion for helping families take steps toward a brighter future. She has worked in both private practice and the public sector, and has extensive experience in working with children, young people and their families for a range of concerns. Hayley has a strong interest in working holistically with clients to ensure that external factors such as diet and lifestyle are conducive to positive wellbeing and mental health.
Hayley also has experience with children with autism spectrum disorder, developmental delay and intellectual disability and enjoys working with these children and their families using a positive behaviour approach.
Through the provision of counselling and behavioural intervention services, Hayley aims to assist clients to address their concerns, thus resulting in a greater quality of life.
Hayley is the Director of Step by Step Psychology and will be continuing to support the team while on leave.
Cara Small, Psychologist (Monday-Friday)
B.Sc., (Honours), Assoc. MAPS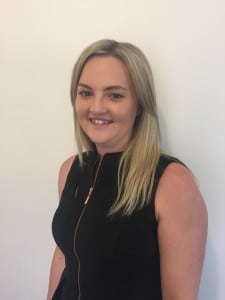 Cara has been working with children and adolescents for over 10 years. Prior to training as a Psychologist, Cara was an Applied Behavioural Analysis therapist working closely with families of children with Autism Spectrum Disorder. Cara has a special interest in paediatrics, autism spectrum disorders, developmental delays, learning difficulties, disabilities and behaviour management. Cara enjoys taking a team-based approach with families, schools, kindergartens and other supports engaged by the family to best improve children's quality of life.
Cara has completed a Bachelor of Arts/Bachelor of Health Sciences, with majors in Psychology and History. Cara enjoys working with children, adolescents and their families in order to improve their quality of life.
Sara Groves, Psychologist (Wednesda-Friday)
 B.App.Sc. (Psych), Post Grad Dip (Psych), MPsych (Ed & Dev), MAPS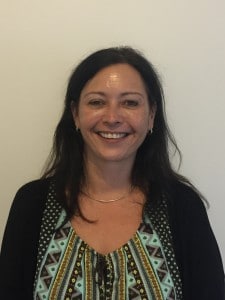 Sara has been working with young people and their families for over 15 years.   Sara is experienced in working with children of all ages, having worked in Early Childhood Intervention, Disability Sector, as well as State and Independent schools.  Sara has completed a Master of Psychology (Educational and Developmental) and is further specialising as an endorsed Educational and Developmental Psychologist.  Sara is particularly interested in learning difficulties, developmental delays, and anxiety disorders.  Sara uses a range of therapies, including Cognitive Behavioural Therapy (CBT), Motivational Interviewing, and Acceptance and Commitment Therapy.  Sara is experienced working with individuals with Eating Disorders and their families.
Sara is passionate about helping young people thrive and enjoys working closely with families, educators, and support networks to provide a supportive team approach.
Emma Trifiletti, Psychologist (Monday-Friday)
 Starting in early August at Step by Step Psychology